Friday, December 7th, 2012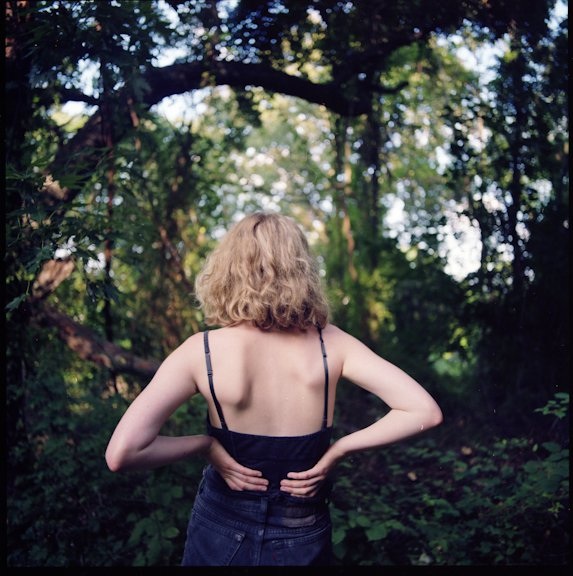 We're ecstatic to announce that Matt Porterfield's new film, I Used To Be Darker, will premiere at the 2013 Sundance Film Festival in Park City, Utah, as part of the festival's NEXT section, which highlights films "that stretch limited resources to create impactful art." The film stars newcomers, Deragh Campbell and Hannah Gross, and musicians, Ned Oldham and Kim Taylor.
The screenplay was co-written by Amy Belk, who will collaborate with Porterfield on his next project, Soller's Point. It was shot by cinematographer Jeremy Saulnier (Hamilton, Putty Hill, Septien, See Girl Run) and edited by Marc Vives (Putty Hill, The Ballad of Genesis and Lady Jaye). It was co-produced by the Hamilton Film Group, Nomadic Independence Pictures, and Steady Orbits. The soundtrack features music by Bill Callahan, Dope Body, Dustin Wong, Jana Hunter, Entrance Band, Amanaz and UGK, as well as original music by Ned Oldham and Kim Taylor.
Like Porterfield's previous work, I Used To Be Darker is firmly grounded in narrative tradition while pushing outward and turning inward in surprising and formally adventurous ways. Taking a cue from 18th century modes of melodrama, it's full of big emotions, broad gestures and song. But like the best cinematic realism it also finds time for the quotidian, posing questions of craft, utilizing formal devices that shatter the illusion of reality, while honoring the potential for naturalism inherent in working with a non-professional cast and real environments.
Sundance Screenings of I Used to be Darker
January 19, 3:00 P.M. Yarrow Hotel Theatre // Park City, UT
January 20, 6:00 P.M. Temple Theatre // Park City, UT
January 21, 9:00 P.M. Broadway Centre Cinema 6 // Salt Lake City, UT
January 22, 3:00 P.M. Holiday Village Cinema 2 (Press & Industry Screening) // Park City, UT
January 25, 9:00 P.M. Temple Theatre // Park City, UT
For more information, please contact Ross Clark or Carla Sacks at Sacks & Co., 212.741.1000, roclark@gmail.com or carla@sacksco.com.